Asphalt Paving

DKM specializes in new asphalt as well as overlays. We can give the customer exactly what they want at a fair price. We have done many new parking lots and driveways and have overlayed just as many. We usually suggest an overlay when the existing asphalt is very course or rough but is not in too bad of shape. When the asphalt in severely cracked or has many areas that have sunk or are deteriorating, this usually means the base has been compromised and removal of the existing asphalt is required. After removal the base needs to be regraded and compacted to spec. After this is completed new asphalt may now be paved. On heavy traffic area's we always suggest laying 2.5" to 3" of asphalt. Now if you were to overlay instead of remove and replace you would notice that in a year or so the cracks and sinking from the old asphalt would start to transfer through to the overlay which would just put you back in the same situation you were in before. Let DKM give you our expert advice and knowledge on your parking lot or driveway.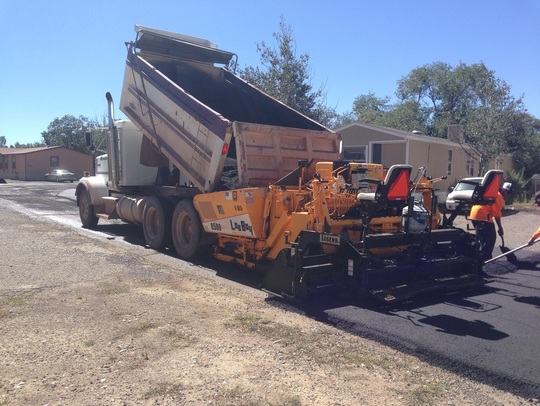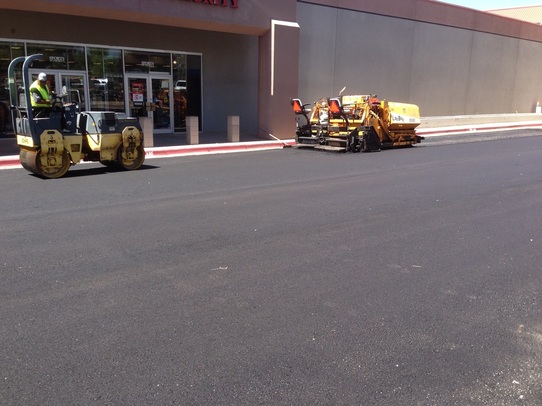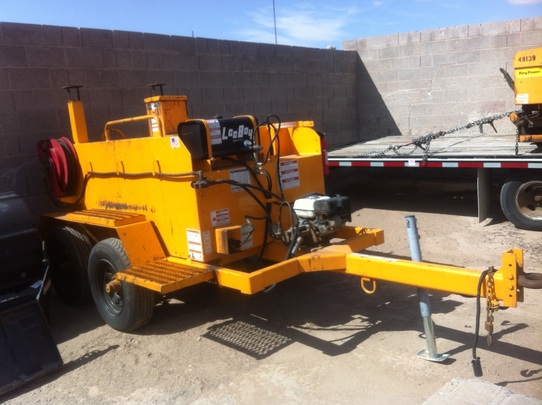 ---
Asphalt Patching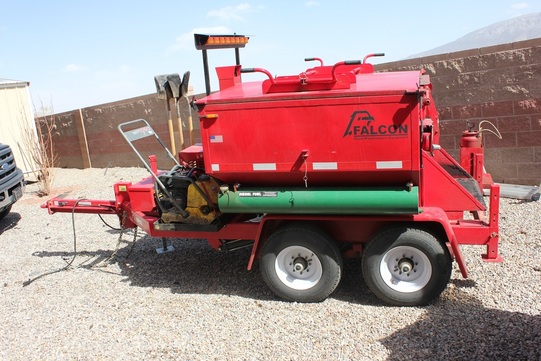 Potholes, Large Cracks, and Alligator like area's are something to be addressed to prevent further damage to the asphalt surface and base. Potholes and crack's let water penetrate the asphalt and break down the sub-base layers. The hole or crack on the asphalt will immediately start growing and wont stop until the problem is fixed. Not only are they bad for the life of your asphalt, they are dangerous. Potholes that are big enough can cause damage to vehicles and injure pedestrians. DKM has a wide variety of equipment to handle this problem. Above is a picture of a Falcon Hot Box System. This trailer allows us to keep asphalt at or above 225 degrees. This is very useful especially in the winter months when keeping asphalt at a workable temperature is a hassle. It allows us to ensure that the asphalt we use is laid and compacted at the recommended temperature per manufacturer specifications.
Below are some examples of our patches. The first picture shows the planing machine making the cut into the asphalt. The second picture is the patch with the old asphalt removed and the asphalt binder applied to all sides. Last picture is the finished patch in which we used 1/2 inch hot mix.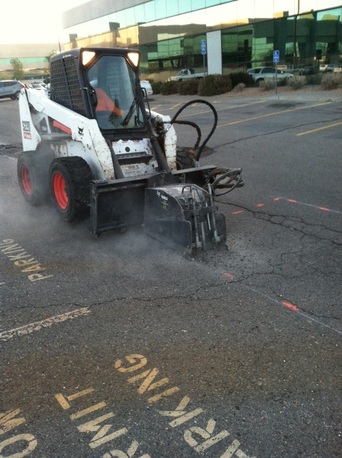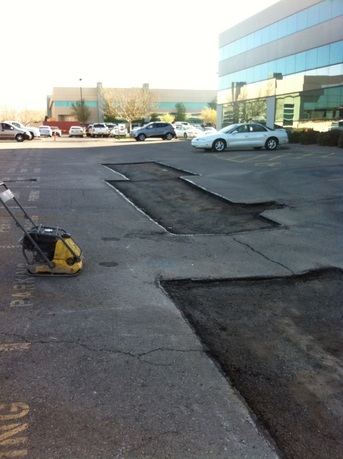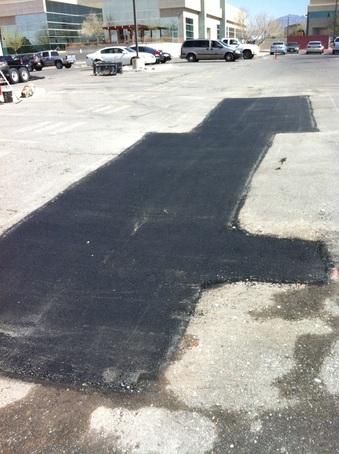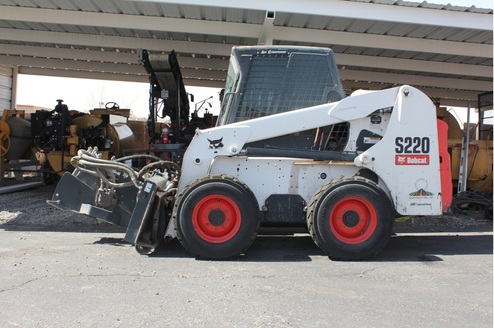 Above is a picture of our BOBCAT S220 skidsteer with a 14" planer attachment. The attachment makes a 14" wide cut. Both edges are straight and clean looking. When dealing with cracks too wide for hot rubberized crack sealants we use this attachment to cut and patch the crack. It cuts on average 5-6 inches on each side of the crack that way we can tie in the new hot mix to the existing asphalt.

Call DKM today for a quote to repair any size pothole or crack.